On World Prematurity Day, clinicians and families are dedicated to raising awareness about prematurity and recognizing tiny and resilient babies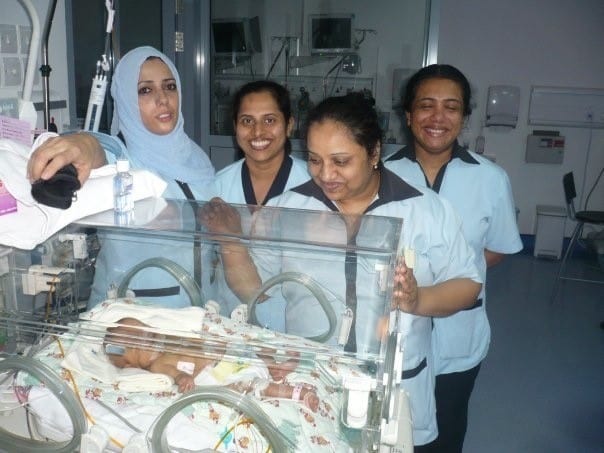 In the corner of the second-grade classroom at Safa School in Dubai, Grace's nose is buried in a copy of a Harry Potter book. She eagerly turns the pages, completely immersed in the adventures of Harry, Hermione and Ron. At a closer look, the pinprick scars on Grace's hands and feet might become visible; but from the smile on her face, one would never imagine the struggles this nine-year-old experienced.
In 2009, Grace's mom, Niamh was thrilled to learn that she was pregnant with her first child. She was experiencing a smooth pregnancy until the 24th week. While walking slowly on the treadmill, she suddenly felt a strange sensation in her stomach.
She immediately called her sister, who has four children, to ask if it could be Braxton Hicks, but her sister insisted it was too early. Later that evening, Niamh started bleeding. She called her husband John, grabbed an overnight bag and rushed to Mediclinic Welcare Hospital, located in Dubai.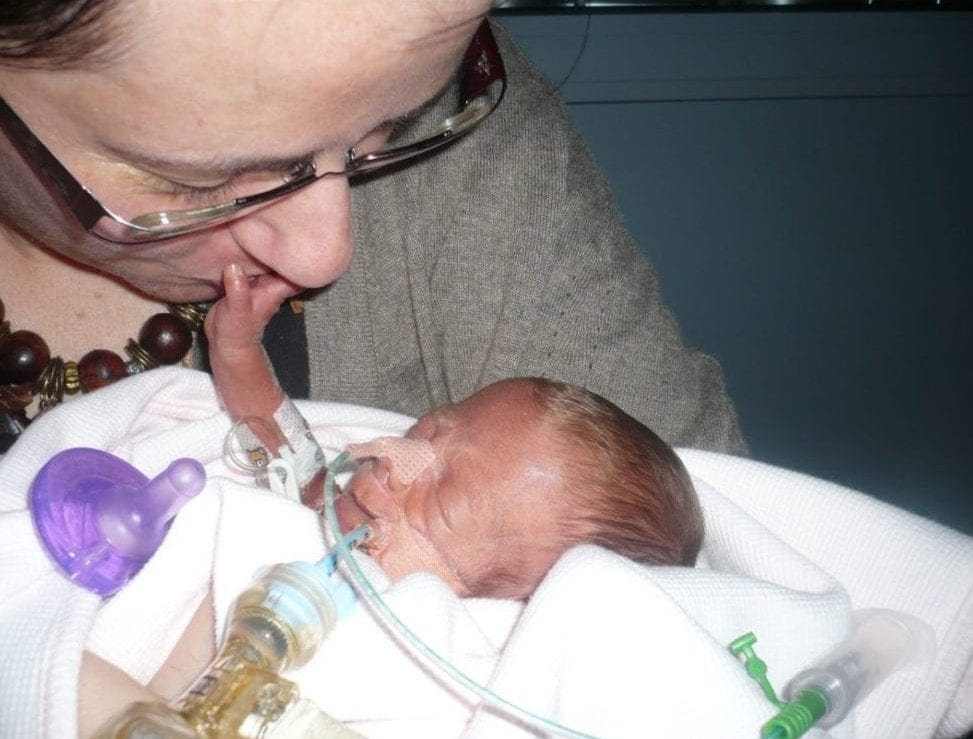 The medical team discovered that Niamh had a bleed in the birth canal and decided to keep her at the hospital overnight. The next morning, during an ultrasound exam, Niamh was told that she was dilated. "It came as a shock, and I went into a complete panic mode," Niamh says.
A few minutes later, the gynecologist told her that the baby needed to be delivered immediately. The pain she had felt turned out to be contractions.
"The obstetrics team was very cautious in giving us any hope that our baby would survive, being born so early," Niamh recalls, fighting back tears. "It was the worst news I could possibly hear."
Grace came into the world weighing just over one and a half pounds. "They brought her up to my face, and I thought I was saying goodbye," Niamh says. "She didn't even look like a baby."
Niamh didn't get to see Grace until two days later in the NICU. Until that point, John had only shown Niamh photographs of Grace's first days in the NICU. When she finally saw her, Grace was inside the GE Healthcare Giraffe Incubator, where she would spend the first few months of her life. Little did Niamh know, this was just the beginning of a long journey to come.
Due to her extreme prematurity, Grace could not digest milk properly and her bowels became distended with air and fluid. The medical team at Mediclinic Welcare Hospital inserted drains to help, but unfortunately the procedure was unsuccessful. And so, at just 12 days old, Grace underwent her first surgery.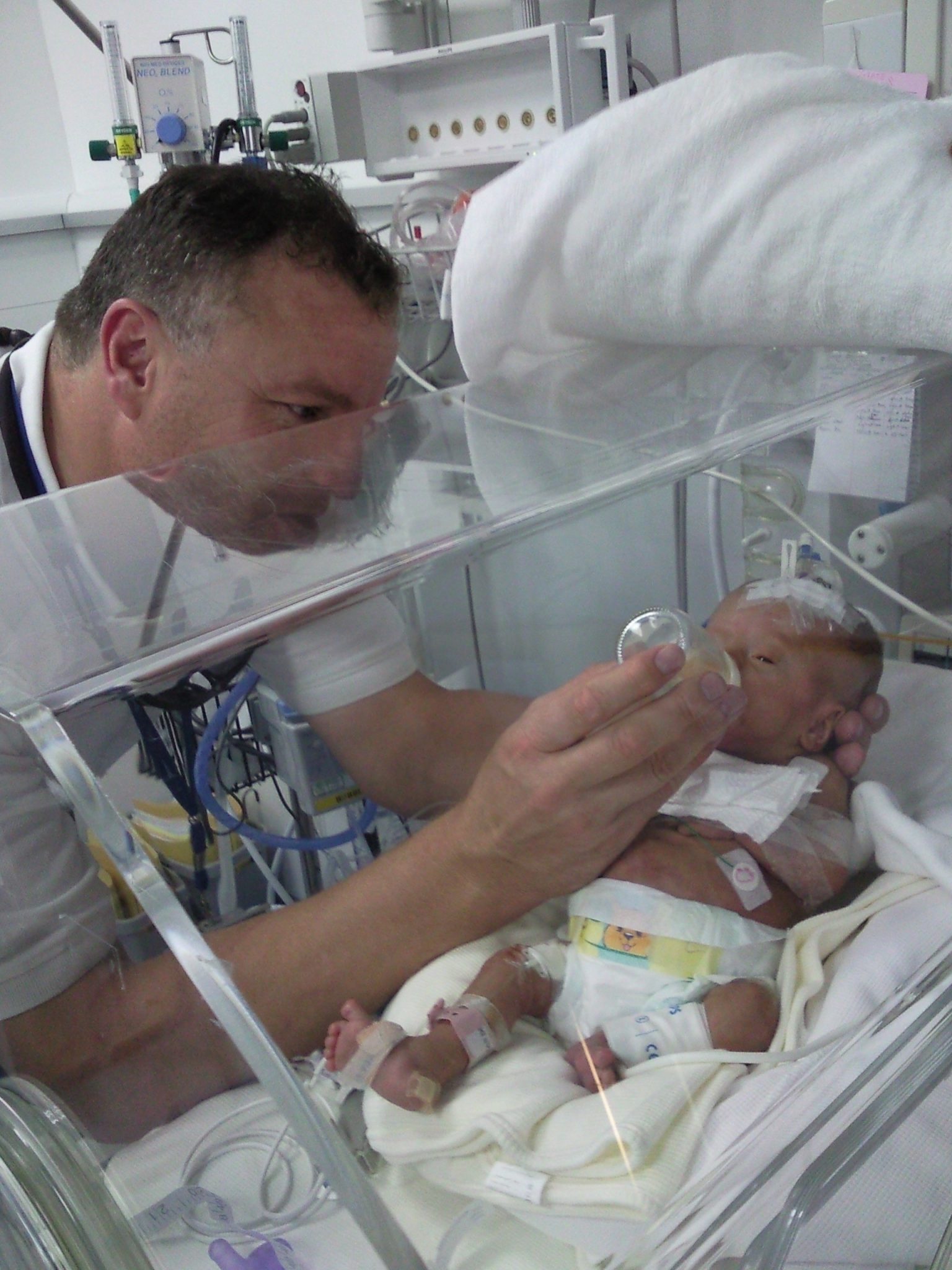 The surgery caused numerous adhesions, which resulted in a second surgery to remove 10 centimeters from her necrotic bowel. Grace suffered through many complications associated with extreme prematurity including a bleed in her brain, retinopathy and anemia. Due to her inability to fight infections, her wound became infected and lungs became infected causing further distress. Grace had an ileostomy to help heal her bowel and abdomen and laser surgery performed on the damaged vessels in her eyes.
To add to the complications, Niamh's breast milk supply ran out, so the team had to use formula milk as a substitute. Grace's still delicate bowels did not tolerate the formula milk leading to more complications. Fortunately, her amazing friend, who also had a newborn baby in the NICU at the same time, was able to supply Grace with her breast milk.
During her six-month stay, Grace suffered from numerous bacterial and fungal infections which required her to be isolated to protect other newborns from becoming contaminated.
"At the beginning of our NICU stay, a nurse gave us a list of 32 complications that might affect our daughter. By the end, we had crossed off 28," Niamh says. "To this day, I don't know how she survived. She had so many operations, blood transfusions… you name it, she had it."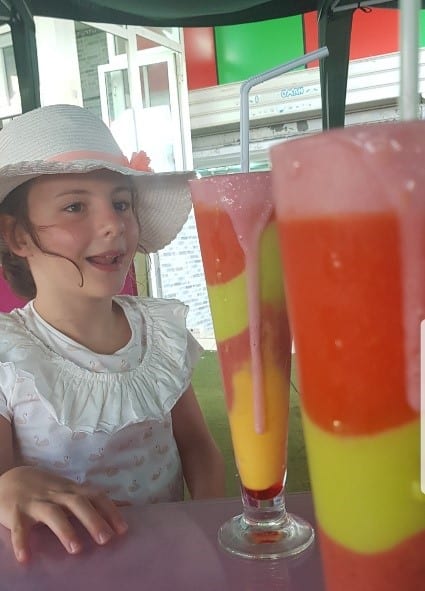 Niamh was able to hold Grace for the first time after three, long months. And it would be another three months before Grace was able to go home. Throughout the six months in the NICU, Niamh and her husband John were able to find some comfort in the incredible medical team that cared for their daughter.
"I can't say enough about the doctors and nurses at Mediclinic Welcare Hospital," Niamh says. "They are truly angels on Earth."
Some minor complications associated with prematurity came over the years, such as gross motor skills and teeth discoloration. Yet today, other than the scars on her neck, stomach, chest and a weak core, Grace is a happy and healthy nine-year-old.
"She's an excellent reader," Niamh says proudly. "She's kind and full of empathy." Every year on Grace's birthday, she and her parents go back to the NICU at Mediclinic Welcare Hospital to visit the nurses who cared for her to thank them.
To other parents of premature babies, Niamh offers some advice: "Find a support group, so you can connect with others who understand what you're going through. Most importantly, stay hopeful. There is a light at the end of the tunnel. "
World Prematurity Day is Saturday, November 17 – a day dedicated to raising awareness about prematurity and recognizing these tiny and resilient babies around the world.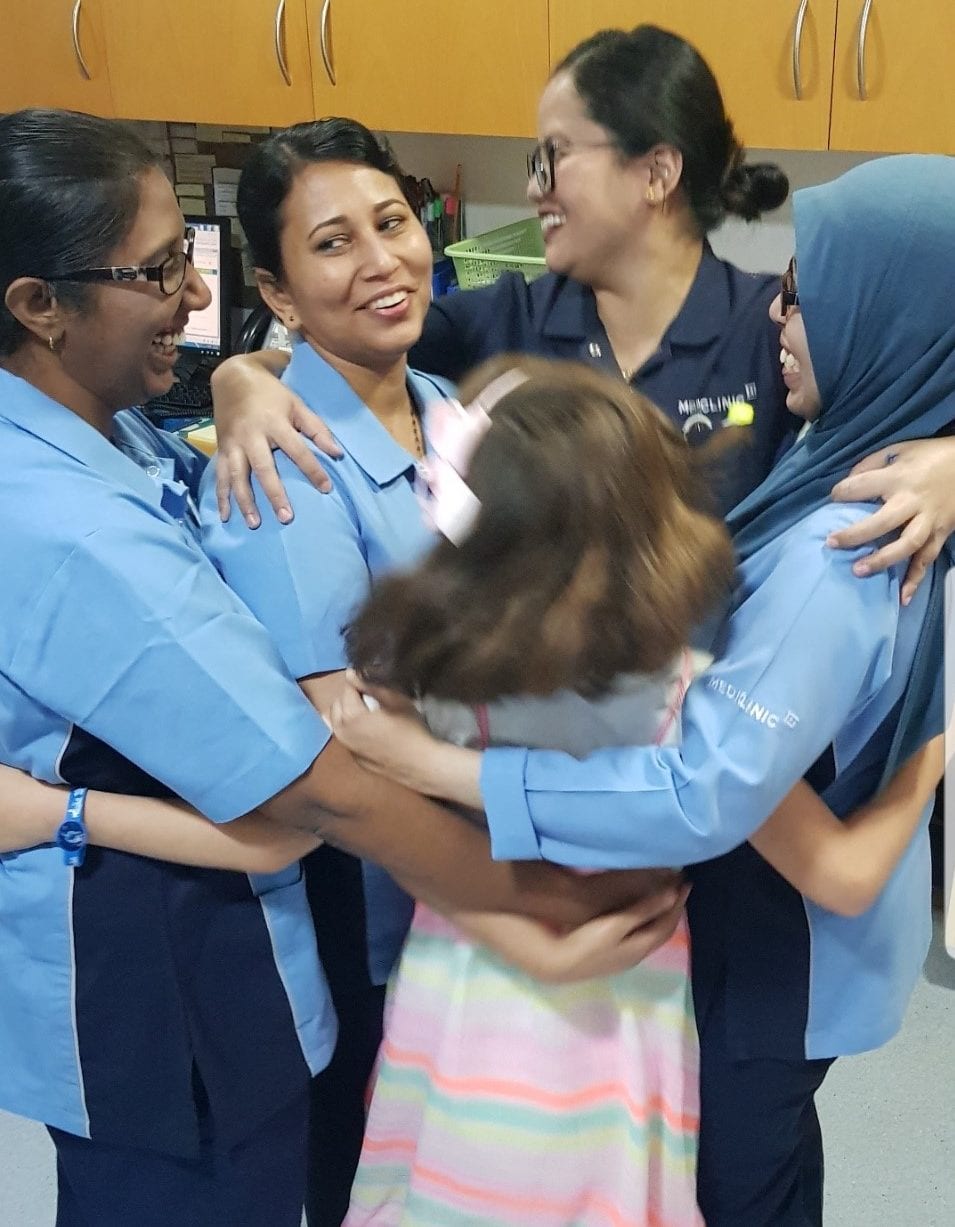 Founded in 1998, Mediclinic Welcare Hospital is a modern, multi-specialty 127 bed medical facility providing attentive, cost-effective, quality care of an international standard. Mediclinic Welcare Hospital is part of Mediclinic International, a private hospital group with three operating platforms in Southern Africa (South Africa and Namibia), Switzerland and the United Arab Emirates, and a 29.9% shareholding in Spire Healthcare, a UK-based healthcare group with 38 hospitals.