Newly announced apps and AI-powered devices built on "Edison" demonstrate why an ability to integrate data from millions of systems and devices may bring real change to the healthcare industry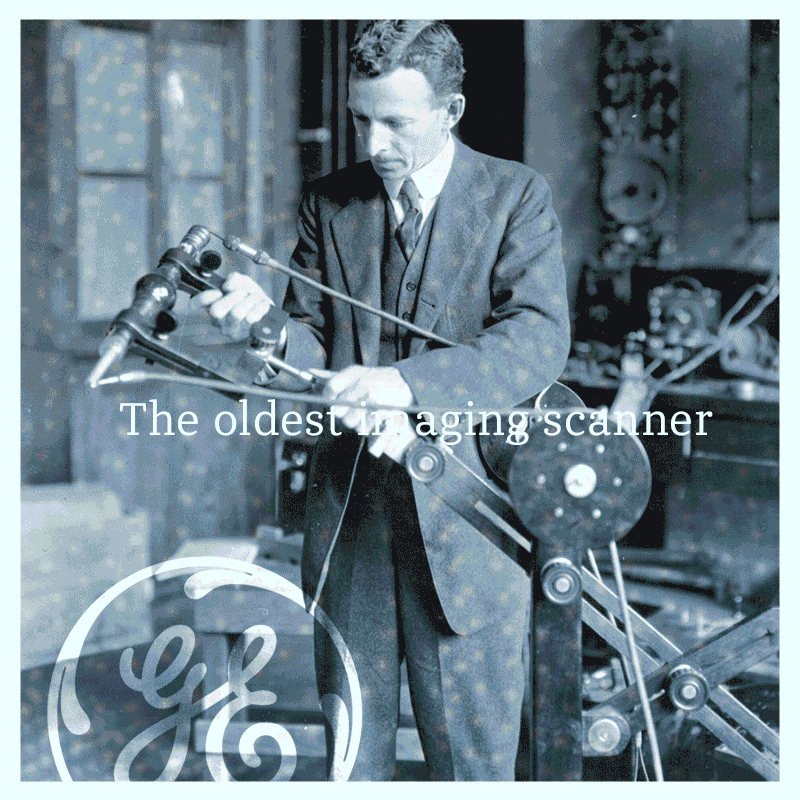 For years, advocates have hyped Artificial Intelligence's (AI) potential to do for healthcare what it's doing for other industries – personalize recommendations, prioritize searches, and tag pictures. Investments have reflected the excitement, with the healthcare AI market expected to reach $6.6B by 2021.
"People see smart computers all around them – Apple's Siri, Amazon's Alexa, Tesla's self-driving car – and they think healthcare should be the same. Obviously, healthcare is far more complex, requires much higher accuracy, and has less margin for error," said Dr. Michael Blum, Associate Vice Chancellor for Informatics, University of California, San Francisco (UCSF), speaking on the topic ahead of last year's Radiological Society of North America (RSNA) annual conference.
However, disparate efforts, different systems, massive amounts of data and layers of complexity have meant the industry remains largely unchanged. Fortunately, most hospitals have at least one thing in common: imaging machines - the technology radiologists use to scan, diagnose and treat patients and the largest generator of healthcare data. A staggering 90 percent of all healthcare data comes from imaging technology, yet 97 percent of it goes unanalyzed or unused. Given these statistics, many argue this medical tech is a prime contender for AI.
New information announced today may prove just that. "Edison," a nod to the breakthrough inventor and General Electric's founder, is an intelligence platform built to connect data from millions of imaging devices. It has quietly been spurring apps and AI-powered devices that are showing real results.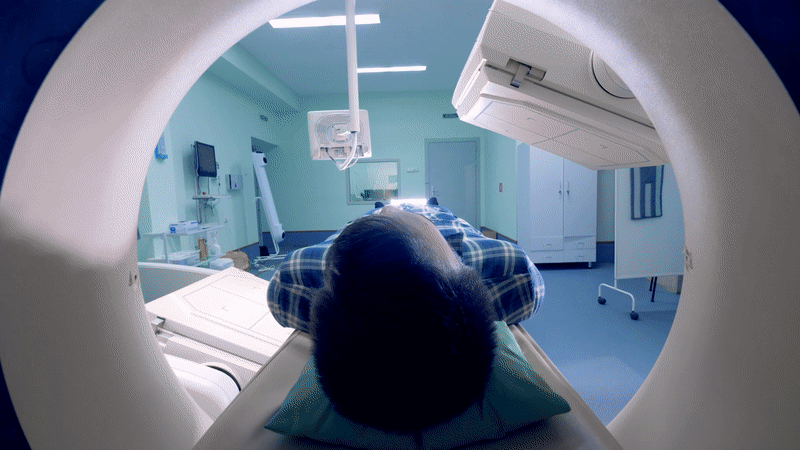 In fact, these apps and AI-powered devices are already said to be helping clinicians improve scan consistency, detect and prioritize acute cases, and extend the lifecycle of devices. The platform's ability to add value to hospitals' existing infrastructure, so technology that was installed previously can now be upgraded to have new analytics and AI capabilities, may be why it has flown under the radar as it quietly amasses results.
"This isn't about some flashy gadget or moonshot AI," said Keith Bigelow, Senior Vice President of Edison Portfolio Strategy at GE Healthcare. "Edison powers pioneering but practical technologies that improve the workflows and devices of today and target the greatest pain points in the system."
At hospitals like the University of California, San Francisco (UCSF) Medical Center, clinicians were looking for opportunities to read STAT chest X-Rays faster – exams reserved for potentially life-threatening circumstances – so they could diagnose critical patients quicker.
Dr. Rachael Callcut, Associate Professor of Surgery at the University of California, San Francisco (UCSF) Medical Center and Director of Data Science for the Center for Digital Health Innovation, partnered with her radiology colleagues and GE Healthcare to create an initial algorithm that can detect pneumothorax, a condition which strikes nearly 74,000 Americans each year[1] and can be deadly if not diagnosed quickly and accurately.[2] The challenge: a patient with this condition could wait between two to eight hours for his or her X-Ray to be read.[3]
Today, Dr. Callcut and the UCSF team's use case and data science approach has become a suite of algorithms, known as Critical Care Suite* on the mobile Optima XR240amx X-Ray system, powered by the Edison platform, that can alert the clinical team of potential pneumothorax cases as soon as the patients are scanned, so they can prioritize reading them.
* 510(k) pending at FDA. Not available for sale.
"The concept behind this was to develop an algorithm using artificial intelligence (AI) that could actually learn how to find pneumothorax on a chest X-Ray," Dr. Callcut said. "And by alerting the clinicians immediately, it would allow us to actually speed up the timely diagnosis of a potentially life-threatening condition."
To validate the algorithm in different clinical environments, UCSF and healthcare institutions from all over the world, including St. Luke's University Health Network, Humber River Hospital in Toronto, Canada, and Mahajan Imaging in New Delhi, India, worked alongside GE Healthcare to replicate the initial work carried out in acquiring and annotating images.
Elsewhere, Edison's access across multiple MRI systems enabled developers to create a workflow – called AIRx* -- that uses deep learning and anatomy recognition to learn from a database of more than 36,000 brain images. And, from this, they could reduce a manual step that previously plagued radiologists during brain scans. It is also designed to increase consistency between scans and between techs, which can help lower the chances of patient needing to be recalled due to incorrect slice placement. Consistency is particularly important when doing longitudinal assessments for neurological disease.
* 510(k) pending at FDA. Not available for sale.
Speaking in advance of the 104th annual RSNA meeting, Bigelow emphasized Edison's ability to upgrade existing infrastructure like CT machines to the latest software, rather than replacing these large, critical pieces of hospital infrastructure.
"With access to the latest applications and services, an older version of a mobile phone becomes just as valuable as the newer version," Bigelow said. "In a way, this is what Edison brings to healthcare technology."
Edison's makers say its goal is to continue quietly, humbly but effectively unleashing value for a wide variety of professionals across the healthcare system. Hospital executives can benefit from upgrading existing devices, and clinicians who use Edison apps can be assured by the fact that algorithms were developed with and validated by a best-in-class ecosystem of clinical and technology partners. Developers who use Edison will benefit from a common integrated platform that brings together globally diverse data from across modalities, vendors and care settings.
GE Healthcare says it ultimately plans to open the platform and 100+ services to more developers and partners, which could accelerate both the development and adoption of AI technology.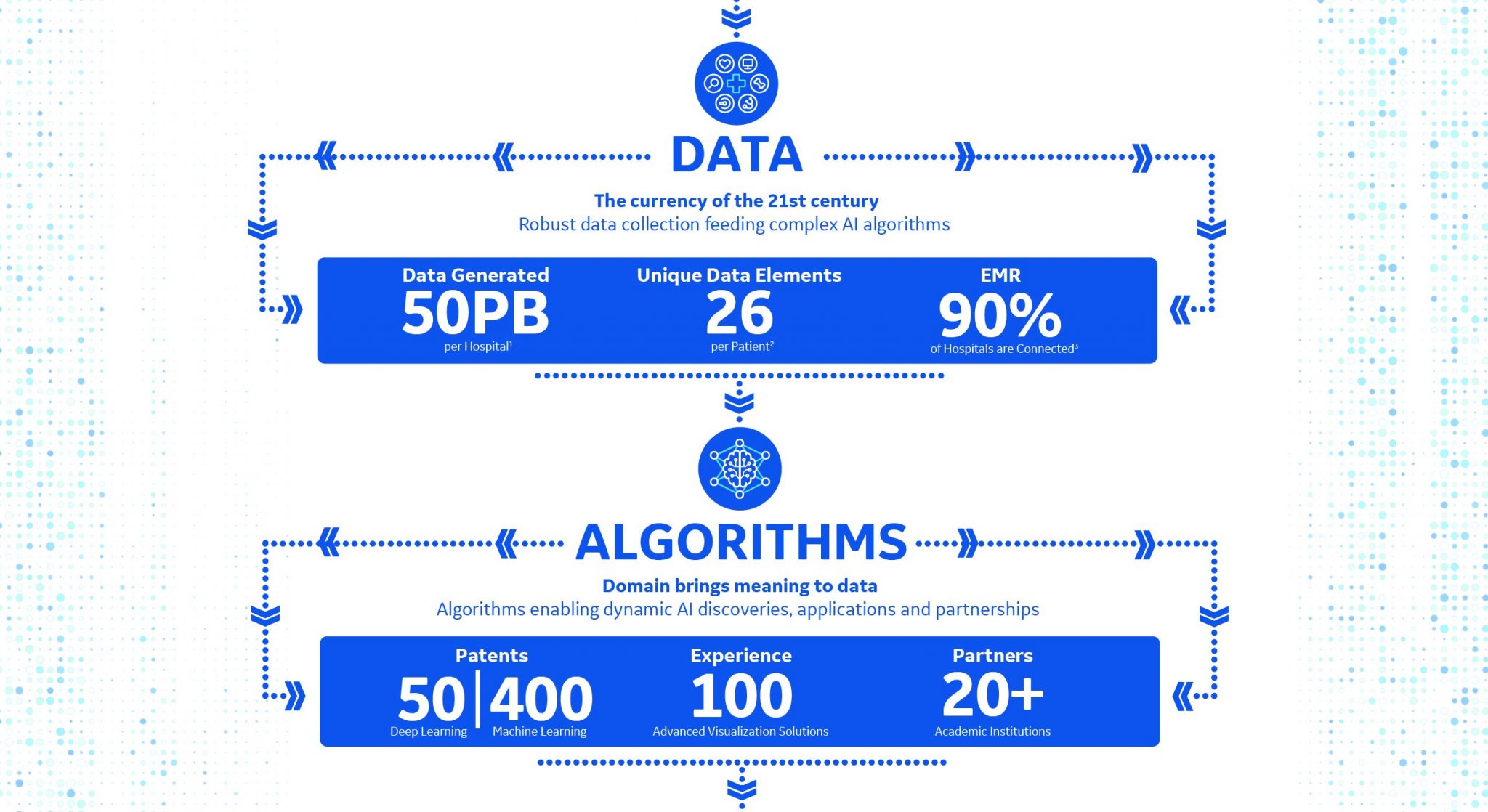 It was Thomas Edison, the inventor after whom the platform is named, who famously said, "I have not failed. I've just found 10,000 ways that won't work."
The healthcare industry needs this perseverance, but it also needs progress – fast. Embodying this mindset, Edison powered devices and applications are accelerating innovation and improving patient care.
"Thanks to advances in computing power and data science, we have entered a new era of medicine," Dr. Blum said. "We now have a tremendous opportunity to improve the quality and efficiency of care, and prevention and prediction for an individual are finally going to be possible."
[1] https://www.bmj.com/content/348/bmj.g2928
[2]https://www.ncbi.nlm.nih.gov/pmc/articles/PMC4205574/
[3] Rachh, Pratik, et al. "Reducing STAT Portable Chest Radiograph Turnaround Times: A Pilot Study." Current problems in diagnostic radiology (2017).