Petite and peppy, Zeina is now a thriving three-year-old! The third child of Hanadi and Mohannad Abduldayem– her birthday always offers a special reason to celebrate. Not only were her parents told that complications following the birth of their second child meant they would not be able to have any more children, but also, when Zeina was born, she weighed only 1 kilogram and was delivered nearly 8 weeks preterm.
Zeina's story began exactly a year after Hanadi learned she could not become pregnant. During a doctor's visit, she was pleasantly surprised to find out that not had she become pregnant, but that she was already finishing her first trimester.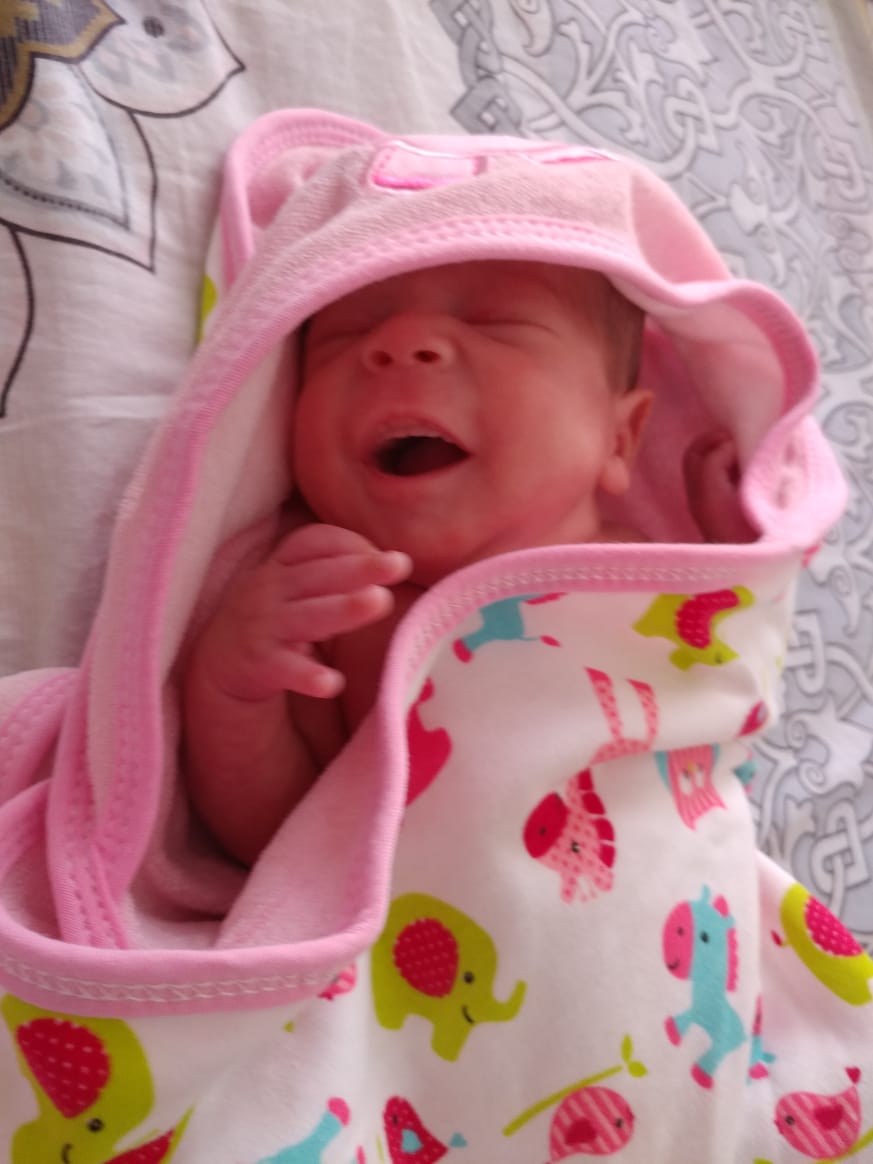 What's more, the doctor's examination revealed some medical issues. Hanadi was given medication to stabilize the baby, and she was advised to stop working and begin bed rest. During this time, she experienced some bleeding, but the pregnancy continued otherwise normally until her 29th week, when her water broke.
She was admitted to Kingdom Hospital in Riyadh, Saudi Arabia, where they hoped to keep the baby in-utero for a further two weeks, but after just nine hours, they determined that virtually no amniotic fluid remained, and she would need to deliver the baby immediately.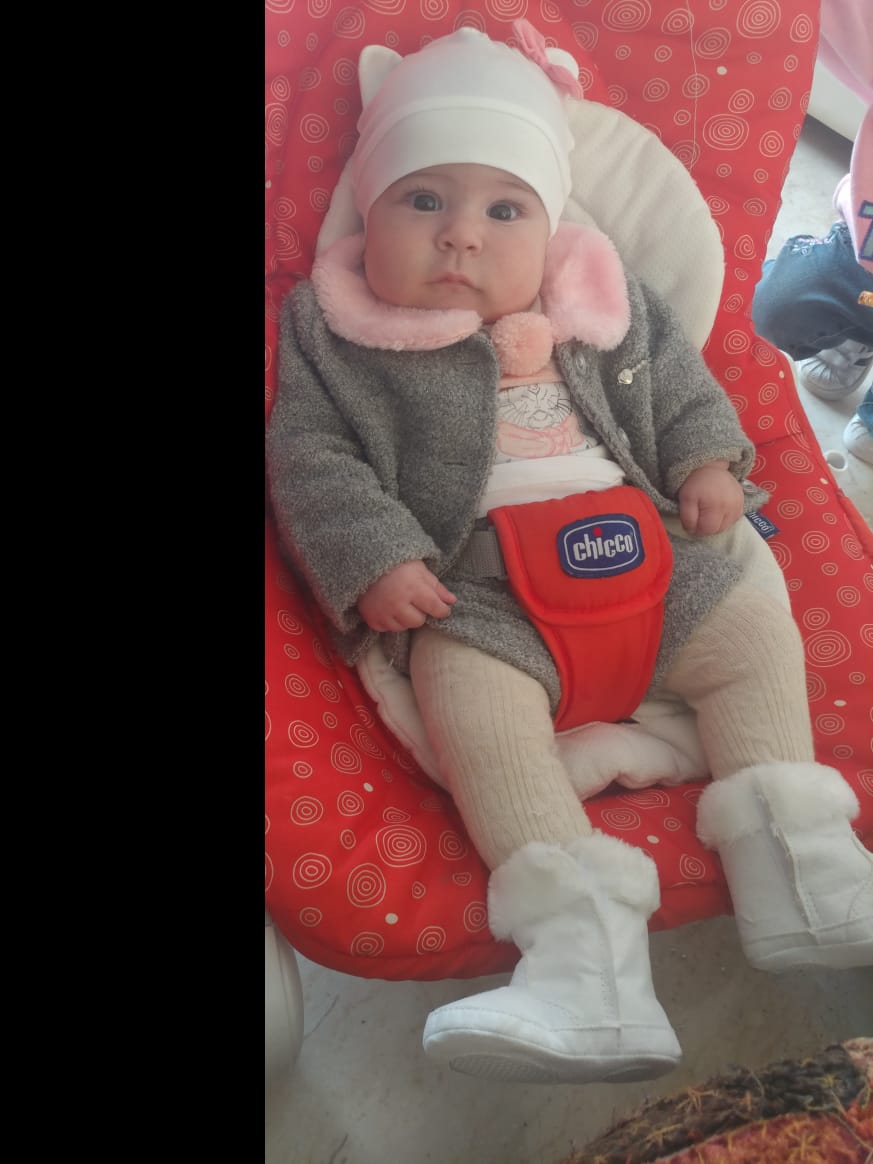 Zeina was successfully delivered. Generally healthy despite being born preterm, she did have three conditions that required attention. First, she had an opening in her heart (Patent Ductus Arteriosus), which resolved on its own. Second, she had Retinopathy of Prematurity, an eye condition that usually affects preterm babies, but this too resolved. Third, she initially couldn't feed orally and had to take nourishment via feeding tubes.
She was placed in a GE Giraffe incubator in the hospital's neonatal intensive care unit (NICU), where doctors said she should remain until she reached 1.8 kilogram and full term.
Hanadi recalls the first time she saw her baby in the NICU – so tiny and weak, surrounded by wires and tubes, "I thought that there is no way she will live, no way."
But over the first two weeks, day by day, Hanadi could see Zeina getting stronger. She could see the tremendous level of care her daughter was receiving, and appreciated the protocols and compassion provided by the nursing staff, as well as the "first-rate technology," including the incubator, "which I believe helped her to live."
During those early weeks, she could only sit next to her daughter. It wasn't until Zeina was six weeks old that she was able to hold her. It was a profound moment.
"I'm not that emotional a person, but I was crying like crazy," Hanadi explained. Because she was so small and delicate, "I was afraid to hold her at first. Actually, I refused to hold her at first." But then the nurses, who she described as "angels," encouraged her, showing her how to hold the tiny Zeina.
After six weeks, Hanadi was able to regularly hold and care for Zeina, but her infant wasn't yet able to breastfeed or drink from a bottle and was still fed by a feeding tube. Zeina was still spending most of her time inside the incubator at that time.
Nevertheless, Hanadi was always by her baby's side, as she knew how important it was to spend as much time with her as possible. Both she and the nurses could see how Zeina would respond whenever her mother was there.
For the last three weeks that Zeina was in the hospital, Hanadi was able to spend more time with her, holding her for long periods, nursing and bathing her.
While Hanadi was focused on being with her daughter, she says the incredible support she received from her husband and family was crucial. "The support from my husband was especially important. He was always there, always reachable, and really positive thinking."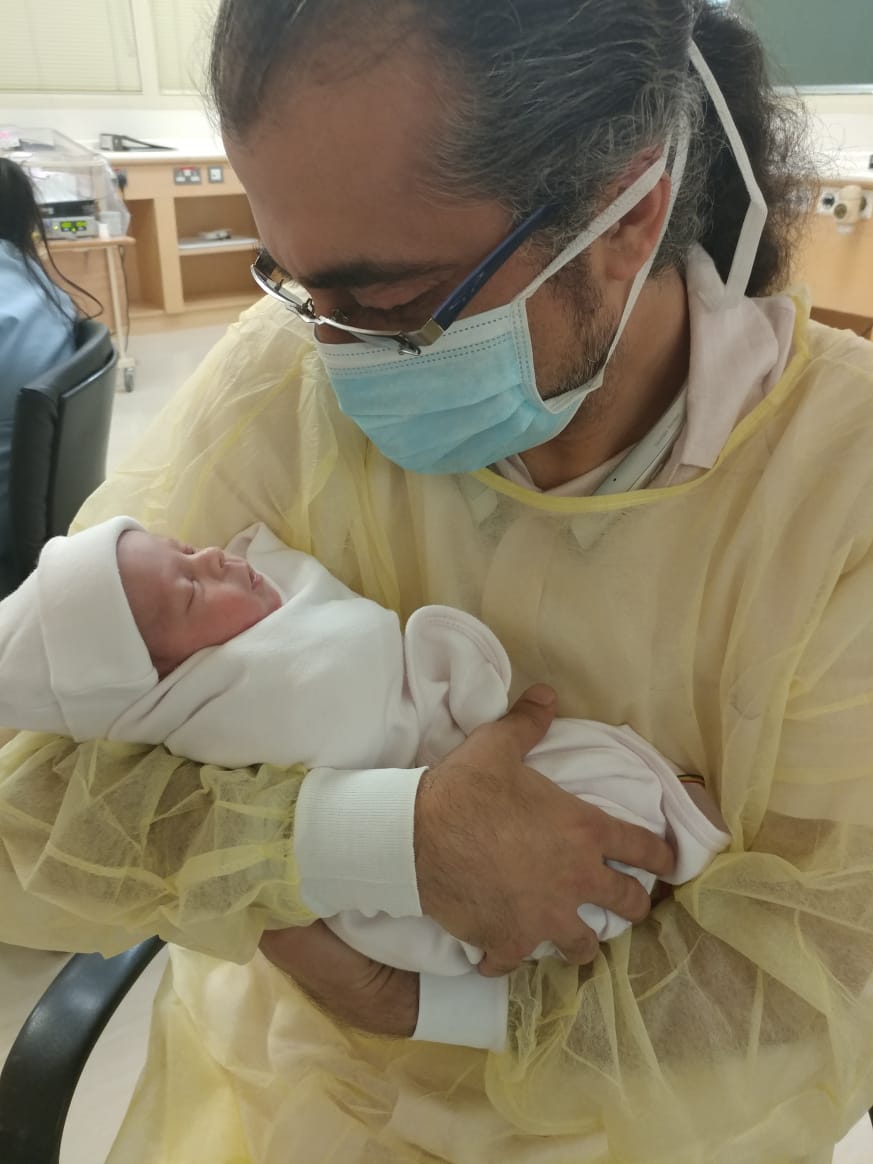 She said that's so important, as for many women in this situation, because they are the ones carrying the baby, they feel as if the preterm birth is their "fault."
While Hanadi was at the hospital caring for Zeina, her husband Mohannad prepared the house for the new baby, including setting up the crib and getting other baby supplies.
As well, she had strong encouragement from her husband's family, because several of his brothers and sisters had had pre-term babies. "So, I think the family knew what to expect and were assured, confident and positive."
To other parents of pre-term babies, she said, "Have faith and pray. Support each other. You should spend as much time as you can with your baby. It's natural, and the baby feels you, feels when the mother is there."
At three years old now, Zeina is healthy but "very tiny," Hanadi says. Yet, she makes up for her size with a big personality. "All my children are calm, except Zeina! She has this incredible energy and huge capacity for emotion. She's very kind and caring with her siblings, but at the same time, incredibly active!"
The Kingdom Hospital and Consulting Clinics (KHCC) NICU has been providing care for extremely preterm babies born at 24 weeks and above since it was established in 2011. With trained medical and nursing staff and the support of the latest available technology, it provides optimal care, taking in consideration the future development of the newborns.